Prague Summer Choral Meeting 2016: Päijänne Kuoro/Päijänne Choir, Finland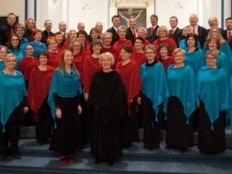 21.06.2016 |
Päijänne Kuoro/Päijänne Choir, Finland
Conductors: Lea Luts, Leena Palm
Päijänne Choir is a combination of two chamber choirs: Cantus Aquae from Vääksy and Sysmä Chamber Choir. The name of the mixed choir comes from the Lake Päijänne which waves between these two localities. There are about 40 singers altogether in Päijänne Choir and it was founded 2013.