Prague Summer Choral Meeting 2016: L'Eau Vive, Strasbourg, France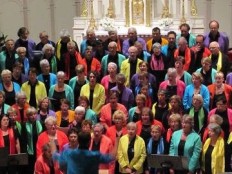 21.06.2016 |
L'Eau Vive, Strasbourg, France
Conductor: Jean Robert Guirao
The choir was founded in November 1986 and is currently composed by 70 members. They meet once a week to share the joy of singing and being together. The conductor Jean Robert Guirao motivates and inspires the choir members to try new musical challenges and simply to enjoy singing.